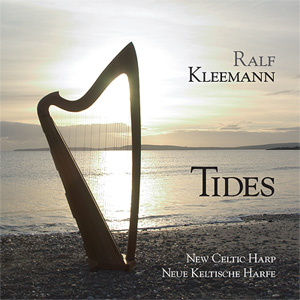 With "Tides", Ralf Kleemann presents his second solo album for New Celtic Harp.
Following the ongoing and encouraging feedback for his first album, "Phrydotia," he spent much time on creating more of his own original compositions. 12 pieces, new and of their own kind, display the full character of the Celtic harp. "Tides" was majorly inspired by the Irish Atlantic coast, in whose vicinity Ralf lived for five years.
The 'New Celtic Harp' is an evolutionary redesign of traditional instruments with generous proportions and a construction that is fully optimised for a rich and pleasant sound.
Further down on this page you will find additional bonus material, maxi versions, photos and some production notes.
»The twelve original compositons of Irish and Breton nature make you feel like sitting right at the Atlantic coast. Somewhere beyond the ocean lies the land of prophecy, youth, and immortality. There, humans and gods dwell together peacefully in a timeless world of infinite beauty.
Who knows what happens when Ralf Kleemann will have passed the number of his harp strings in years.«
CD review by FolkWorld

Tides - Tracks & Samples
For samples, please click on the tracks underlined in blue.
1 - Maiden Voyage
2 - Bretonesque
3 - Tides
4 - Winter Song
5 - Ballad Lost
6 - Infinite Loop Reel
7 - Time Float
8 - Début de Siècle
9 - Autumn Song
10 - Toccata III
11 - Found at Last
12 - Epilogue

Total time 57:33
Price per CD: 15.- EUR
Shipping & Handling: free (Germany), 4.- EUR (Europe), 5.- EUR (Overseas). Payment is best handled via PayPal or bank transfer.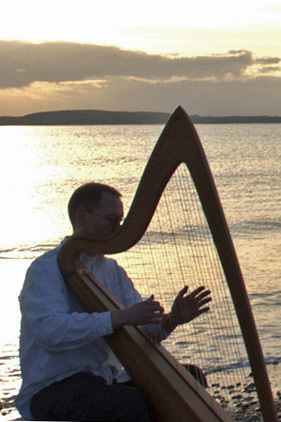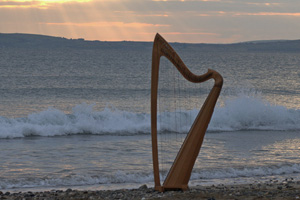 If you already own the CD, you can enjoy two extra maxi versions here, "Autumn Song" (7:55) and "Time Float" (9:06), as well as "Die Nacht ist vorgedrungen" (3:47), a lute-style arrangement not to be found on the CD.
To access these files, you need the code from the back of the CD case/shrinkwrap. If you can't find the code, please write an e-mail in order to receive a new code.


Some pictures from the photo shooting for the cover art at the Irish Atlantic coast.



Also available on CD
Phrydotia
New Celtic Harp
Price per CD: 15.- EUR
Shipping: free (Germany),
4.- EUR (Europe), 5.- EUR (Overseas)

Buy Tides & Phrydotia for 25.- EUR!